Why Having a Small Penis is Really Not That Bad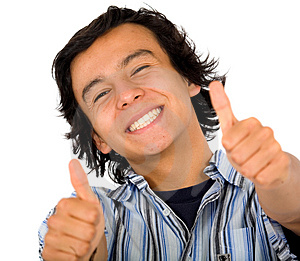 Hey you! You with the small penis! After years and years of society telling you that "bigger is better", I am here to tell you that having a small wiener actually isn't all that bad. In fact, there are a lot of advantages to having a tiny dick.  For example, when you get random boners during Spanish class, no one will even notice! You can mentally undress your Spanish profesora and think about that mother-fucks-her-son porno that you watched that ONE TIME (they're probably not actually related in real life, right?) without your fellow estudiantes even noticing. As a man with a large penis that is frequently erect, I attest that you actually have it pretty good.
Also, having a small penis can be an advantage when it comes to dating. If a girl doesn't call you back after boom boom booming in your bed, it's probably because she was unimpressed by your insanely tiny penis. However, if a lady does in fact call you back, it means that she probably likes your "personality" soooo much that your itsy-bitsy penis didn't bother her that much. Without a small penis, it is very hard to know who is dating you for your penis and who is dating you or your personality… you can take my word.
Not only is having a small penis advantageous for your own needs, but your small penis can also save lives. Because you probably don't have that much sex, you are actually helping to lower the rate of sexually transmitted diseases across the nation. Not only do you get to fantasize about whispering into Señora Lopez's butthole during Spanish without anyone knowing, but you are saving lives with your cock! Thank you. You are also saving the environment because the super extra small condoms you probably have to buy use up fewer raw materials than the average condom.  Never thought about that before, have you?
You see? While society may tell you that your micrópenis makes you less manly or that they would rather "inject Drano into their eyeballs than have sex with your penis", I'm here to tell you that you are adequate. So keep on popping stiffies in Spanish, keep on saving the environment, and keep on saving society from STD's. The next time one of your buds microaggresses your micropenis, make sure to let them know that having a big dick isn't always a walk in the park. They can take my word for that.
Sincerely,
Smangston "Big Dick" Hughes